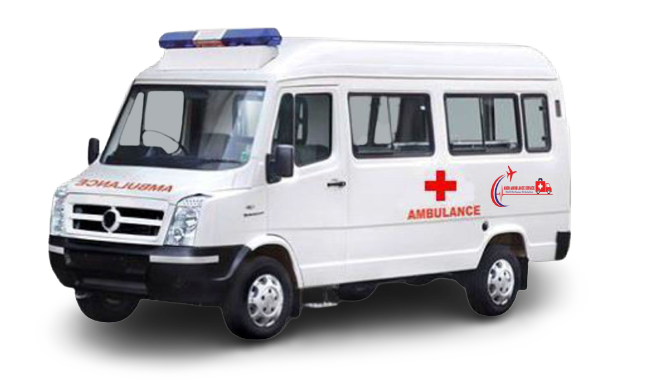 About Emergency Ambulance Services
Emergency ICU Ambulance Service in Patna is available in the form of small and big ambulance vehicles such as Force, Bolero, Tavera, Omni, Sumo, Winger, Scorpion, and Victa. Generally, the people call Normal Ambulance as Bolero Ambulance, Tavera Ambulance, Sumo Ambulance, Winger Ambulance, Scorpion Ambulance, Victa Ambulance, and Omni Ambulance. This ambulance service is based on a simple medical setup in which oxygen and some basic emergency equipment and accessories are available to the patients.

This ambulance service is well-occupied with oxygen privileges, an AC facility, and one Paramedical Technician. Mainly, this ambulance is used to carry the normal, accidental, and ward patient from one place to another place. Ansh Ambulance Service provides this ambulance service for all the classes of patients in Patna, Bihar. There is some basic medical setup such as oxygen cylinders, suction machine, nebulizer, and so on that is available inside this ambulance service.
There are some following features including in this emergency ambulance service:
This ambulance service is easily available anywhere in India.
This ambulance service contains oxygen & primary medical aids.
This ambulance service also contains one medical assistant.
This ambulance service carries a patient and two relatives.
This ambulance service is well-occupied with air-conditioned.
This ambulance service is used to transfer an accidental patient.
This ambulance service has the very lowest price in India.