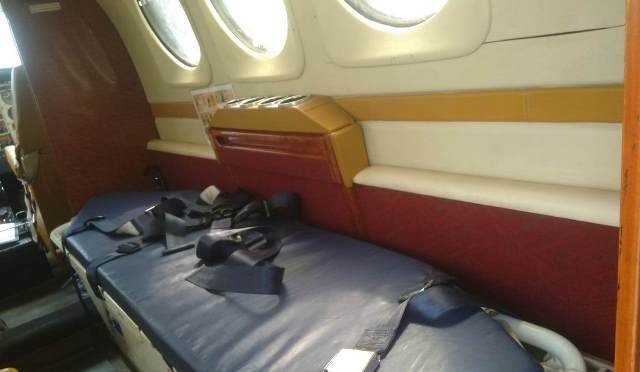 Air Ambulance Service in Umroi
| Airport | Details |
| --- | --- |
| Airport Open | |
| Airport Name: | Umroi Airport as Shillong Airport |
| Airport Code | SHL |
| Address | Shillong Airport Road, Umroi, Meghalaya 793103 |
| Serving/Type: | Shillong/Public |
| Owner/Operator | Airports Authority of India, AAI |
| Busiest | Below 50 Position |
| Aircraft Movements: | NA |
| Elevation | 887 m |
| Airlines Hub For | Commercial Airlines |
| Airways Stretchers | Air India, Air Asia |
| Charter Aircraft | Jet Aircraft, King C-90, King B-200, Pilatus PC 12, Citation XL, others. |
---
About ANSH Air Ambulance Service in Umroi
Shillong city is located in the northeast is the capital of Meghalaya in India. This city has some hospitals where people go for their health care and treatment. Whatever if they require higher treatment or surgery which is not available in this city, the leave for the referred city. During this situation, they look for an Air Ambulance Service Provider that provides the most reliable service and takes the lowest charges in lieu of this medical evacuation service. ANSH Air Ambulance Service in Umroi is one of top-ten advanced medical care aeromedical rescue services. This service is available to all societies of people in this city round the clock to save their loved one's life. Including Air Charter Medical Flights, this service company provides Train Ambulance, Ground Ambulance, and ICU Ambulance, Dead Body Transportation (worldwide), Coffin Box, Embalming Service, Mortuary Delivery at Home, and Ambulance with Freezer Box Service. Any needy one directly calls us and gets the advantage of this medical transport service anytime.
ANSH Air Ambulance Service from Umroi, Shillong to Delhi, Chandigarh, Mumbai, Bangalore, Chennai, Vellore, Hyderabad, Kolkata, and the referred super-specialty another city hospital is the highest aerial routes in dense. This medical 24/7-hour service company that is providing this medical transport service anywhere at any moment of crucial time. ANSH Air Ambulance provides a medical team in which advanced ICU Specialists, doctors, paramedical technicians, ICU staff, medical personnel, and crew conduct this medical journey. This medical journey is totally based on Bed-2-Bed Services where all the emergency medical equipment supports the patients from one bed to the destination bed. Those emergency equipment sets are (Portable Ventilator, Cardiac Monitor, Suction Machine, Infusion Pump, Nebulizer Machine, Emergency Medicines, External Pacemaker, Defibrillator, Oxygen Cylinders, and the required all types of basic as well as advanced medical devices). This service is regulated for 24/7 for the needy ones and the service availability is even 24/7 in accordance with all accepted terms.
Low Cost and Affordable Demanding Price make relax to the patients' relatives all the time. This is the ANSH Air Ambulance Service Cost Umroi, Shillong Where any class of patients can go along with us. There is at least booking cost without any additional demand, this air ambulance company takes each and every booking giving the first priority to service.
Why ANSH Air Ambulance Service Umroi is for the Patients:
Medical Emergency Team: ICU, NICU, CCU, and All Faculties of Emergency Medical Experts
Medical Emergency Equipment: From Basic to Advance Each and Every Medical Accessory
Booking Price and Demand: Reasonable, Ethical, and Affordable Demanding Price from Anyone
Medical Transportation Service: Totally Bed-2-Bed Service under the Best Treatment Facility
Medical Service Assistance: 24/7 Hour Service is Accessible to anyone only at Emergency