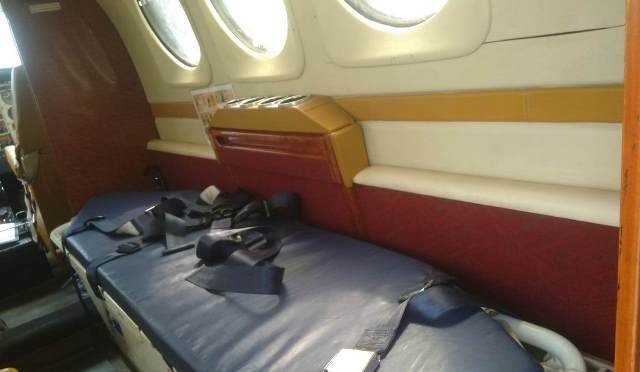 Air Ambulance Service in Srinagar
| Airport | Details |
| --- | --- |
| Airport Open | ......... |
| Airport Name: | Sheikh ul-Alam International Airport or Srinagar Airport |
| Airport Code | SXR |
| Address | Indragandhi Road, Humhama, Badgam, Srinagar, Jammu and Kashmir 190007 |
| Serving/Type: | Srinagar, Jammu and Kashmir/Civil Enclave |
| Owner/Operator | India Air Force/Airport Authority of India |
| Busiest | 24th Position |
| Aircraft Movements: | 18,746/yearly |
| Elevation | 1,665 m |
| Airlines Hub For | Commercial Airlines |
| Airways Stretchers | Air India, Air Asia |
| Charter Aircraft | Jet Aircraft, King C-90, King B-200, Pilatus PC 12, Citation XL, others. |
---
About ANSH Air Ambulance Service in Srinagar
Srinagar is the summer capital of Jammu & Kashmir region. This city lies in the Kashmir Valley on the bank of Jhelum River. The traditional Kashmiri handicrafts and dried fruits are very popular in the world. Srinagar is even called the Venice of the East of India. The prime transportations of this city are Air, Rail, Cable Car, and Boat where the people travel anytime. The patients go to hospitals like- SMSH Hospital, Noora Hospital, Khyber Medical Institute and so during the emergency or treatment time. ANSH Air Ambulance Service in Srinagar is catering all types of medical evacuation services by Air Chartered Medical Flights, Commercial Airlines Stretcher Services, Wheel-chair Services, Rail Ambulance Service, and Ground Ambulance Service. In addition to these medical transport services it provides ICU Ambulance, Dead Body Transportation, Portable Mortuary at Home, Embalming, Coffin Box, Ambulance with Freezer Box for all the societies of people in India or out of India.
During the medical transport service, ANSH Air Ambulance Service from Srinagar to Delhi, Mumbai, Chennai, Hyderabad, Bangalore, Vellore, and the Required Destination is one of the best aeromedical routes. This service company is standing up with facilitating all the medical transport facilities by providing a world-wide patient shifted advanced medical team unit. ANSH Air Ambulance Medical Team is occupied with doctors, paramedical technicians, female nursing staffs, and medical crew members. The service is conducted by all the emergency medical equipment such as- Portable Ventilator, Cardiac Monitor, Oxygen Cylinder, Nebulizer Machine, Infusion Pump, Suction Machine, External Pacemaker, Emergency Medicines, Defibrillator altogether with all the basic and advanced life support devices. Since this is a complete bed-2-bed medical shifting service where the patients get the same circumstances from one bed to the destination bed.
Being a medical transport service provider, ANSH Air Ambulance Service Cost Srinagar provides all the people a very reasonable booking price and trustworthy service. Any people who need urgent medical assistance with transportation service directly contact it any moment. Since this a 24/7 open service which is available to all classes of patients at very competitive rates. Apart from this, this service company takes at least time and responds very fast to save the patients' life.
Why ANSH Air Ambulance Service Srinagar is for the Patients:
All Medical ICU Features and Pursuit of All Faculty of Emergency Medical Setup Facility
The Great Experienced Medical Intensive Care Team Unit Available All the Time Being
The Whole Medical Emergency Setup and Equipment Giving the Patients' Full-Time Supports
Medical Transportation from One Place to the Destination Place Based on Bed-2-Bed Service
The Most Experienced Call Attendants Cater the Best Conduction and Response of each Call