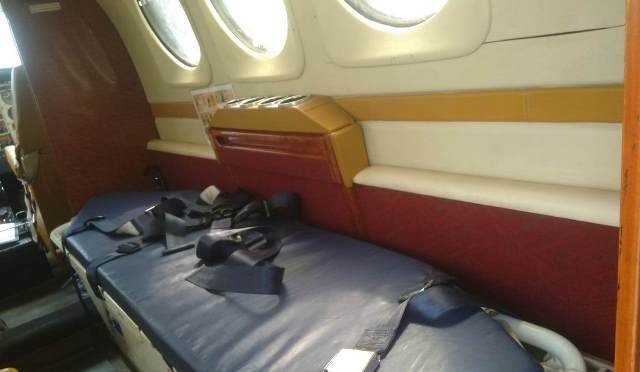 Air Ambulance Service in Chandigarh
| Airport | Details |
| --- | --- |
| Airport Open | |
| Airport Name: | Chandigarh Airport |
| Airport Code | IXC |
| Address | New Civil Air Terminal, Mohali District, Sahibzada Ajit Singh Nagar, Punjab 140306 |
| Serving/Type: | Chandigarh, Mohali, and Panchkula/Military/Civil |
| Owner/Operator | Indian Air Force, IAF/ Airport Authority of India, AAI |
| Busiest | 28th Position |
| Aircraft Movements: | 17,003/yearly |
| Elevation | 308 m |
| Airlines Hub For | Commercial Airlines |
| Airways Stretchers | Air India, Air Asia |
| Charter Aircraft | Jet Aircraft, King C-90, King B-200, Pilatus PC 12, Citation XL, others. |
---
About ANSH Air Ambulance Service in Chandigarh
Chandigarh city is a paramount capital and Union Territory city of India. Generally, this capital city of Punjab and Haryana and itself a Union Territory city of India. PGI Chandigarh or Post Graduate Institute of Medical Education and Research (PGI), Chandigarh is very famous among the people of India. There are lots of patients have to come here for medical treatment's sake. If the people of this city require higher treatment that is out of this city super-specialty hospital, they step out to the other city. ANSH Air Ambulance Service in Chandigarh is India's top-ranking air charter medical flight services. Primarily, this service provider has all types of medical transportation services such as- Air Ambulance, ICU Ambulance, Train Medical Transport Service, Ventilator Ground Ambulance, Dead Body Transportation Service, Coffin Box, Ambulance with Freezer Box, Portable Mortuary at Home Service, and Embalming Service.
This service company has 24/7 into 365 days of service and transportation facility. This ANSH Air Ambulance Service from Chandigarh is shifting the patients to Delhi, Mumbai, Chennai, Hyderabad, Vellore, and Bangalore under the full-ICU fledged medical caring unit. Basically, this air ambulance service company has one of the advanced and thorough care intensive care units and set up where any patient survives in the same condition as an ICU room. ANSH Aeromedical ICU Specialists Team (Doctors, Paramedics, ICU female Nursing Staff, and Medical Personnel) is always ready with all types of emergency equipment such as- Portable Ventilator, Cardiac Monitor, Infusion Pump, Nebulizer Machine, Suction Machine, External Pacemaker, Emergency Medicines, Defibrillator, Oxygen Cylinders as well as the entire setup of basic and advanced life support devices. This service is available to the patients from one hospital bed to the destination bed under the medical intensive care supports.
Money matters for everyone whether he is rich or he is poor. By observing the market price, ANSH Air Ambulance Service Cost Chandigarh always demands a fair booking price. This company does have a fully competitive and cost-saving booking cost which is paid by any society of people without any doubt. The call attendants always assist the needy round the clock and give the ethical suggestion for the sake of their patients.
Why ANSH Air Ambulance Service Chandigarh is for the Patients:
24/7 Medical Call Attendants Active and Medical Evacuation Provision
A Complete and MICU Approved Bed-2-Bed Transportation Service
The Expert and Experienced Medical Intensive Care Unit Team
The Entire Sets of Emergency Medical Equipment and Accessories
Both Side Advanced Cardiac Life Support Vehicles Assistance Forever
Genuine Booking Price and Authentic Demands from Every Person